Welcome to Primary School
Dear ANS Family,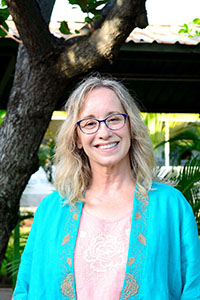 It is a pleasure to welcome you to American Nicaraguan Primary School. You will find our campus within the beautiful city of Managua, where a culturally and ecologically rich environment provides a fascinating place for teaching and learning.
If you care about building community and taking care of this precious mother Earth, then a visit to our campus will find you among kindred folks. You will see children walking to their classroom among a diversity of trees and plants. Adults are mindful of their pace to honor the journey of being a child. Active learners are taking the roles of being a scientist or mathematician or historian as our students grow their learner identities as doers, thinkers, innovators, and go-getters. Children sit back-to-back reading a book because the love of literacy is one of our most valued gifts to our children.
Our students excel academically in our English academic program. Classroom teachers are highly skilled within the most current methods of American curriculum and education. Students develop high levels of Spanish skills at all grade levels with our Spanish literacy program. We are proud to be an inclusive school because we know that students learn more within a diverse and accepting learning environment.
We value the partnership with parents. The teacher will keep you informed about what students are working on in the classroom because we know how important it is for parents to extend this learning to the home environment. At the end of each school day, parents pick up their children in the classroom to celebrate daily achievements and talk with the teacher.
Primary school is one of the most precious times with our children. We look forward to sharing this journey with you.
Warm regards,
Ms. Vernita
ANS Primary School Principal
Primary School Faculty & Staff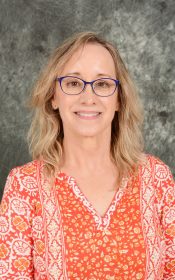 Ms. Vernita
Primary Principal
| | |
| --- | --- |
| Course / Grade | Teacher(s) |
| Pathways | Mrs. Brianne Sheets | Mrs. Marcela Pichardo | Mrs. Marcela Morales |
| | |
| K5 Team | Ms. Lorena González | Ms. Vivian Espinoza | Ms. Karen Zielke |
| First Grade | Mr. Jason Kittles | Ms. Claudia Romero | Ms. Daniela Carrión |
| Second Grade | Ms. Valerie Wheelock | Ms. Dámaris Silva | Ms. Ana C. Rodríguez | Mrs. Sydney Benjamin |
| Third Grade | Ms. Stephanie Jalil| Ms. María Morice | Ms. Heather Fagan |
| Fourth Grade | Ms. Karen Genet | Mrs. Cookie Reyes | Ms. Jenny Harding |
| Fifth Grade | Ms. Dana Ramos | Ms. Jackeline Lacayo | Ms. Gema Pereira| Ms. Alyssa Broadbell |
| Spanish | Ms. América Ortega | Ms. Eva Pérez| Ms. Yésika Lizárraga| Ms. Damaris Valdivia | Ms. Karen Velásquez | Ms. Claudia Molina |
| Specials | Ms. Yeymi Guerrero (Technology) | Mr. Dennis Aguirre (Music) | Ms. Elsie Fiallos (Art) | Mr. Hugh Cash (PE) | Mr. Pepe Brenes |
| Support Services | Ms. Claudia Alemán | Ms. Darlene Romero | Ms. Roberta Belli | Ms. Amanda Valle | Ms. Luby Rodríguez | Ms. Carmen Reyes | Ms. Claudia Rodríguez | Ms. Lizette Richardson | Mrs. Kelly Sweben |
About our ANS Preschool Program
At the American Nicaraguan School, we believe and respect each child's developmental stages. Our student's developmental needs are the foundation for every choice we make in our classroom and in our everyday practices.
The American Nicaraguan School's Preschool Creative Curriculum is based on the principle of exploration and discovery (Interaction with the environment). These are the two key elements that drive our teaching philosophy. Our teachers play a critical role in guiding our children to become creative and confident learners and to possess the critical thinking skills necessary for success.
At ANS, we pride ourselves on bringing Creative Curriculum to our preschool students. Our teachers are trained and skilled in Creative Curriculum, employing the best strategies and practices to promote child development and learning. Our curriculum features plan project-based investigations, through science, social studies, and art topics Our students learn through project-based investigations… and most importantly through playing! The day-to-day activities are built on the 38 objectives for development and learning found in Creative Curriculum (The first objectives are organized into nine areas of development and learning: Social-Emotional -Second Step, Physical -Music & Movement, Language, Cognitive, Literacy, Mathematics, Science and Technology, Social Studies and The Arts).
As children arrive, they are greeted by the administration and teachers, which creates a welcoming atmosphere and a connection with the students. The first activities of the day usually include posing the "question of the day" and social-emotional skills to be learned during the week. Later, children enjoy "Music and Movement" related activities, followed by "Snack-Time" and "Outdoor Play", where children have the opportunity to engage in conversation with their peers and use their imagination while exploring nature, properly supervised by our teachers, and "Resting Time" which provides our students, a chance to relax and unwind.
During "Read-Out-Loud", children read a story or discuss a book related to the current study. "Small-Group" activities introduce new concepts and reinforce the development skills that children are developing. Also, once a week, children get a chance to go to the library and are allowed to choose two books to take home. Our day ends with "Group Meeting Closure" where we review the day's topic, highlight important concepts learned, and talk about plans for the next day.
Those children who chose to go home at that time are picked up at the "drive-through" area where they are reunited with their parents. Others who participate in the "Tiger Club" afterschool program, are afforded the opportunity to remain at ANS, where they engage in fun and educational arts and crafts activities.