Welcome to Admissions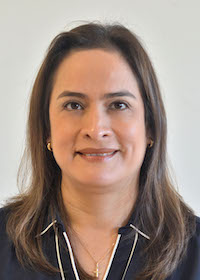 Thank you for your interest in our school. We are pleased that you are considering the American Nicaraguan School for your family. My name is Ivette Sotomayor, and I have had the pleasure of being involved with this prestigious institution for over 14 years, initially as a parent of three kids and now as the Director of Admissions.
We know that choosing a school for your child is perhaps one of the most important decisions you will ever make. We like to believe that as an institution we are investing in our global future by providing a quality and well-rounded education for our students. We prepare our students according to the highest, most rigorous international standards.
Since 1944, we have excelled in serving the educational needs of Nicaragua's national and international community. Our goal is to provide its multicultural student community with a US-accredited college preparatory program, based on democratic and universal values, that develops critical thinkers and ethical individuals capable of realizing their highest potential by making meaningful contributions to society.
Due to the international nature of our school we manage rolling admissions, which means we are able to accommodate families at any moment throughout the school year. We look forward to welcoming your child to our school to prepare them for the road ahead, by developing skills necessary to adapt and succeed in a rapidly changing world.
We hope to serve you in the best possible way. Go Tigers!
Warmest regards,
Ivette Sotomayor
Director of Admissions
Please contact our Admissions Office with any questions at: +505 2252 7310 ext. 2022 or e-mail us!