Welcome from the Director General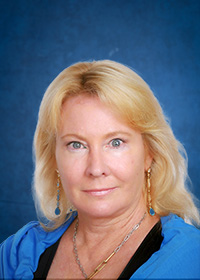 Welcome to ANS, and thank you for your interest!
We are a vibrant, diverse, and multicultural community dedicated to providing our students with a rigorous and innovative education that enables them to flourish and reach their full potential.
To realize our mission, ANS is proud to offer our students:
Over fifty years of continuous accreditation by prestigious US educational assessment organizations.
Regular quantitative/standardized assessments to monitor student learning and provide targeted interventions.
Licensed teachers who receive regular professional development from esteemed US-based institutions, including Columbia University.
Robust special needs support and a team-based inclusion model to ensure special needs students have access to our standard curriculum.
A dedicated counseling department across primary and secondary school with committed professionals to meet children's socio-emotional development.
College counseling begins in grade eight to guide students towards the best-fit colleges for their interests, values, and abilities.
Twenty Advanced Placement Courses.
Twenty-three athletic teams/practice groups across a range of sports, including soccer, swimming, basketball, volleyball, and track and field (we also offer gymnastics, weightlifting, and cross-fit). All our coaches are certified, have first-aid training, and come from a background in professional sports, with many of them currently active professional athletes or serving on national team selections.
A strong arts program, including concert band and art teachers qualified to teach AP Art and AP 3D Design.
Over twenty-five student-run clubs supporting service, worthy causes, and local NGOs.
An extensive alumni network across the globe, available to provide information, support, and networking for ANS students.
A proven track record of placing our graduates into prestigious US colleges.
At ANS, our students are our priority, and we are committed to their learning and flourishing.
It's a great day to be a Tiger!
Susan Clancy, PhD
Director General