Welcome from the Director General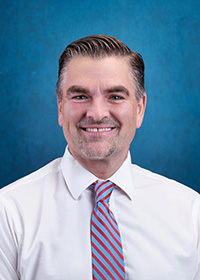 Welcome to the American Nicaraguan School (ANS), and thank you for your interest in our learning community. ANS is a vibrant, multicultural community that prides itself on its 6 core values:
Social Responsibility

Respect of Self and Others

Global Awareness

Innovation and Creativity 

Intellectual Curiosity 

Environmental Stewardship
As you begin to explore our webpage, you will find a focus on diversity, inclusion and personal growth in academics, athletics and the arts. Through a personalized approach to learning, students from Pre K-3 through 12th grade set out on a journey of creative exploration and grapple with big ideas that could potentially change the world. We offer a safe, nurturing, and academically-rigorous learning environment that builds strong foundations in our students. With a caring and knowledgeable faculty, students learn to work side by side with mentors and advisors so that each student may reach his or her potential.
We believe that a well-rounded education starts with a growth-mindset, and we encourage all students to be risk-takers at ANS.  We currently offer 17 Advanced Placement (AP) courses, several internationally recognized diplomacy programs, 27 athletic teams, internship opportunities, monthly service trips, and a number of other programs. At ANS, students learn to balance academics, extra-curricular activities, and family time as part of our whole-child approach. Our counselors work directly with each student to develop a learner profile to ensure that each course and activity is relevant for future aspirations.  Students are our focus, and learning is the priority.
It's a great day to be a Tiger!
Preston Emerton
Director General