Get to know us!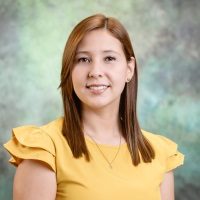 Rubí Zeledón
College and Guidance Counselor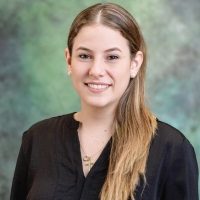 Ana Patricia Gil
Learning Support Counselor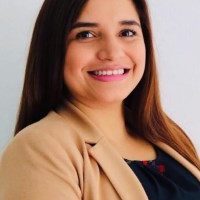 Nidia Gutiérrez
Middle School Counselor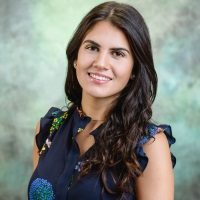 Adriana Escobar
High School Counselor
Counselors are available to advise students at all levels, whether a student seeks counsel about academic or personal issues. The team is composed of four counselors: one in Middle School, one in High School, one College Counselor, and one Learning Support.
The following are among the specific ways that counselors contribute to support the student body:
Counselors work with administration, faculty, and parents to assist in maintaining the physical, emotional, social, and intellectual well-being of our students.
Prepare and administer the Secondary Wellness Program.
Provide learning support and curricular accommodations to students with diagnosed learning differences through the Learning Support Program.
Attend academic meetings to provide valuable perspective and gather information that will assist with students' progress.
Assist in the delivery of learning strategies and study skills on individual and group levels.
Conduct programs designed to assist with career decision making and post secondary (college) program selection and application.
Develop the master schedule, course selection, and scheduling process.
Organize and administer PSAT's and AP's and assist in the interpretation of results with individual students.
*It is important to note that school counselors do not provide individual psychological counseling. 
Teen Corner
Aug 23, 2019

Sept 6, 2019

Sept 20, 2019
March 1, 2019 – Managing Teen Rebellion

February 14, 2019 – Avoiding Procrastination

February 1 – Knowledge is Power

January 16, 2019 – How to Motivate your Child

December 14, 2018 – Self Care for Parents

November 30 – Online Resource

November 16, 2018 – Boundaries

November 2, 2018 – Building Trust

October 19, 2018 – Managing Money

October 5, 2018 – Addiction to Video Games

September 21, 2018 – Healthy Eating

September 14, 2018 – How to break bad habits

August 25, 2018 – How to Cope with Crisis Situations / Como Enfrentar Situaciones de Crisis
Adapted from:
March 23, 2018 – Family Meals
February 2, 2018 – Teen Corner – Disrespectul Behavior/Comportamiento Irrespetuoso
January 26, 2018 – Teen Corner: Raising Independent Teenagers/Educando Adolescentes Independientes
November 17, 2017 – Teen Corner – Parenting as a united front/La crianza como un frente unido
November 11, 2017 – Teen Corner – Parenting Styles/Estilos de Crianza
October 21, 2017 – Understanding your teen/Entendiendo a su adolescente
October 8, 2017 – Teens and Boundaries/Adolescentes y los límites
September 22, 2017 – Engaging in Positive Dialogue with your Teen/ Participando en dialogo positivo con tu adolescente
September 8, 2017 – The Resilient Teenager / El/la Adolescente Resiliente
August 25, 2017 – Hot Water Challenge/El Reto de Agua Hirviendo
May 26, 2017 – Meaningful Summer Activities
May 5, 2017-13 Reasons Why and the Blue Whale Challenge
"13 Reasons Why" (Netflix show)
Blue Whale Challenge
April 21, 2017-Environmental Awareness
March 30, 2017-Teenage Friendships
March 17, 2017-Social and Emotional Development and Ethical Teens/Desarrollo Social y Emocional y la Ética en la Adolescencia
February 16, 2017 – Self confidence
November 30, 2016-Peer Pressure and Peer Influence

Peer Pressure explained through research based studies:Teenagers, Friends, and Bad Decisions
Tips on helping your teenager deal with peer pressure and peer influence: Peer Pressure and Influence: Teenagers
Addressed to teens but it will give you great pointers to use as a conversation starter with your teen:Peer Pressure (available in English and Spanish)
November 15 – Substance use and abuse
November 3, 2016 – How can I help my stressed out teen?
October 21- Physical Fitness
October 7, 2016-Planning for the Future
September 9, 2016-Growth Mindset and Intrinsic Motivation
August 26, 2016-Goal Setting
Secondary Wellness Program Description
As part of our continual school growth, ANS will also reinforce the Social Emotional Learning of students through a stand-alone program. The goal of the Wellness program at ANS aims to empower students with information and tools in order to make sound decisions about their Health and Well Being, before or when they are faced with at risk situations.
Units to be covered:
Healthy Eating and Fitness
Personal Safety and Injury Prevention
Substance Use, Addictions and Related Behaviors
Human Development and Sexual Health
The program will be delivered by grade level with age appropriate information based on the students' mental and physical development.