Recently Germany announced a timeline for the phase-out of coal power plants.
The German government announced that by  2038 they will close the last of the country's coal power plants, to cut carbon emissions as it is one of the main reasons for global warming and climate change. Climate change is very high on the political agenda in Germany so if they cut off from coal power plants it will slow down climate change.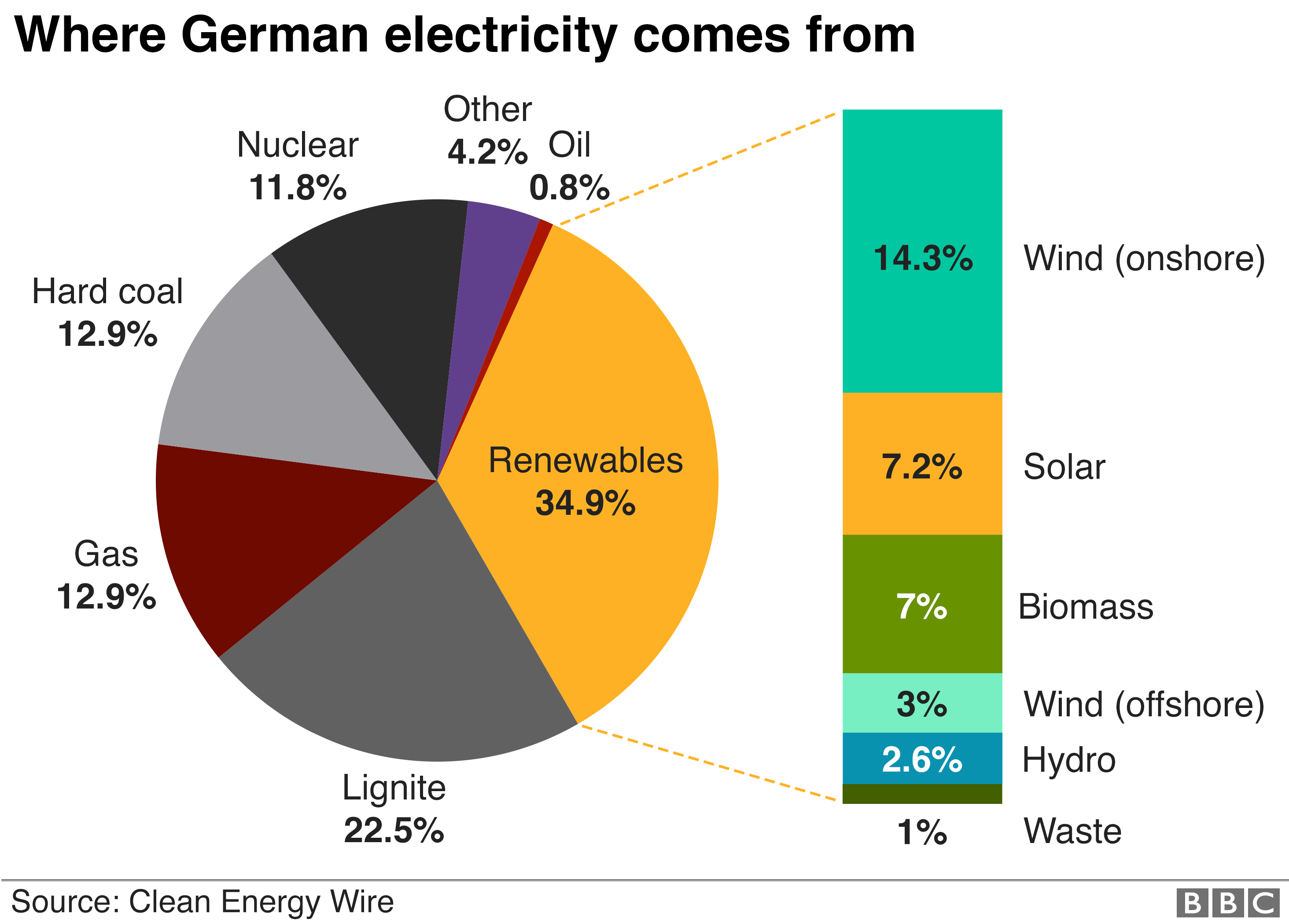 In 2017 consumption of lignite in Germany was 44% of the total in the EU, followed by Poland (16%), the Czech Republic and Greece (both 10%), Bulgaria (9%) and Romania (7%), the EU's Eurostat agency reports.
In that year, 359m tonnes of lignite was delivered to power plants in the EU, producing electricity and heat, along with 150m tonnes of hard coal.
Germany aims to generate at least 65% of its electricity from renewables – that is, carbon-neutral sources by 2030.
Finance Minister Olaf Scholz revealed a €44.35 billion package on Thursday 14 to compensate plant owners for loss for earnings but was criticized by environmentalists for being too soft as they thought that they are giving way to much money to the 'polluters' and they also criticized for approving the start-up for Datteln 4 which is a coal powerplant as german government said that they'll be closing all of them so why are they starting a new one when its eventually going to be closed and if they don't resolve this it might even lead to massive protest by environmentalists. 
 Martin Kaiser, Greenpeace Germany's director also commented on this issue and said: "Australia's forests are burning, millions of people are demonstrating for climate protection and the German government is clearing the way for a new coal power plant," 
Coal is still the largest source of energy in Germany, though usage has been falling in recent years people are in fear that this might cause an electricity shortage as they are also phasing out nuclear power plant by 2022. Germany has also been criticized for sometimes being too slow to act. people have been also criticizing because as coal power plants will be closed about 20,000 people will lose their job and become jobless and get a new one they will have to get trained again
Other countries are also trying to produce renewable energy like the UK which can be very windy, and thus wind power is dominant and brazil also as 76% of Brazil's electricity comes from renewable resources. They invested in 93 gigawatts of hydropower, gigawatts of installed wind power, and 27 megawatts of solar but Germany is knocking out everyone in leading the world in renewable energy with solar energy. They set a record in 2017 for fulfilling about 85% of its electricity needs with solar.