Kristin Kniehl: Inclusion Program Coordinator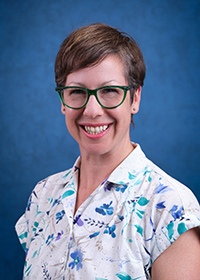 My name is Kristin Kniehl and I am from Toronto, Canada. I came to Nicaragua in July 2021 with my husband Wade and our two cats, Benji and Petula. We are so happy to be part of the ANS family. At this school where creativity and passion are celebrated we have countless opportunities to grow our skill sets.
The most important thing to me about being a teacher is making sure that all students are provided the tools and pathways to achieve success. My career has been devoted to working with students that face academic, social-emotional, and/or systemic challenges. I have learned so much about resiliency through all of my students and it is their success stories that motivate me to always grow as an educator and as a human.
Wade Kniehl - Secondary School Inclusion Lead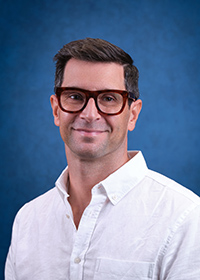 Greetings, everyone!
My name is Wade Kniehl and I am so excited to be part of the ANS community and living in Nicaragua. I have been a teacher for 12 years in Toronto, Canada. I moved to Nicaragua with my wife and two cats and we are loving travelling throughout the country on weekends.
I believe that the best learning happens when learning is fun and students are free to make mistakes. In my first year of teaching, my students redesigned an existing public space to make it more usable to a diversity of people. I was very proud of my class so I ordered fancy pizza, with fancy toppings, from the fancy pizza place in town. I wanted to give them the best pizza party they had ever had!
However I was unaware that our principal had a school wide pizza budget and I had just spent the entire school's budget for the year on my class's party. While the other teachers and students were very disappointed with with me, I am quite certain that my class enjoyed their time as a result of me making a mistake. I learned a lot that day.
I was never allowed to order pizza again.
Vivian Campos - Secondary Inclusion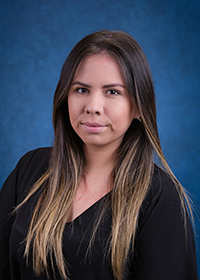 My name is Vivian Campos. I've been working at ANS for 7 years in different roles, and this is my second year working as a part of the Secondary Inclusion Team. I am currently pursuing my second career which is Pedagogy with a mention in Administration and Management of Education. I have experience in supporting students and collaborating with teachers in order to provide strategies so that students have the best learning experience.
Luby Rodríguez - STAR Case Manager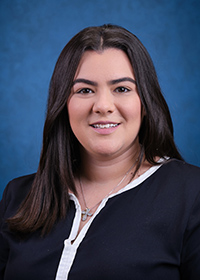 My passion is to help students reach their academic potential and social success. I am dedicated to learning every day to provide students with innovative learning strategies so that we can explore multiple solutions to the different paths students encounter on our day to day. I believe that every student is able to achieve their own summit just by believing they are able to achieve their summit and beyond.
I graduated with a Bachelor's Degree in Elementary Education and Special Education from La Salle University and a Master's Degree in Special Education, Intervention in Learning Disabilities and Therapeutic Psychopedagogy from the The Higher Institute of Psychological Studies in Spain. I started working at ANS in 2017 as a Shadow teacher and transitioned to work as an Inclusion support in 2018 and now I am currently working with the STAR classroom.
Auxiliadora Guzmán - Pathways and Kindergarten Inclusion Lead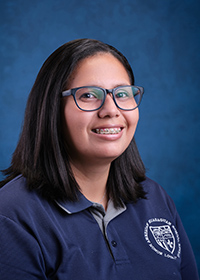 I am from Carazo, Nicaragua. I have two wonderful kids. I am a teacher, who motivates students to become leaders and enables them to develop their full potential.
I hold a B.A in Teaching English as a Foreign Language. I have 9 years of teaching experience.
I have the privilege of being part of ANS since January 2020 as a paraprofessional, This year I am part of the Inclusion Team.
Mercedes Estrada - 1st grade Interim Inclusion Lead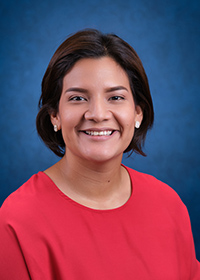 My name is Mercedes Estrada. I am Nicaraguan and owner of five lovely dogs.
I majored in Psychology and am currently finishing a Masters in Child and Adolescent Clinical Psychology. Since I started my career I discovered that working with children was my passion.
I have been part of the ANS Community since 2017. First as a Paraeducator for a student on the Autism Spectrum, then as a Reading Room Paraprofessional and now working as an Inclusion lead.
I am an advocate of education as a right and not a privilege, that is part of defending equal opportunities for children.
I believe that continuous learning and dedication is the best commitment we have with our students to accompany them on their path as learners.
Lizette Richardson - 2nd-3rd Grade Inclusion Lead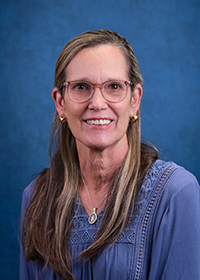 Hello everyone, my name is Lizette Richardson and I have been part of the ANS community for more than 20 years as a parent/educator. I have been married to my Canadian husband for 33 years and I have 3 beautiful children who I adore dearly. I attended the University of Miami for my undergraduate studies, and, after moving back to Nicaragua in 1994, went on as a 2nd grade teacher for 7 years at St-Augustine Preparatory School in Managua and 5 years as a Paraeducator (Personal Shadow) for US Embassy children.
I am a proud member of the Elementary Inclusion Support Team for 2nd/3rd graders with certification as an Autism Specialist from IBCCES, as well as Teaching Students with Learning Disabilities and Empowering Students with Disabilities; and I have recently completed the phonics Orton-Gillingham Basic Language course on-line.
I am an educator with a particular passion and devotion for children with learning challenges and I consider their personal progress my professional purpose as well as my utmost reward.
Estefania Nárvaez - 4th-5th Grade Inclusion Lead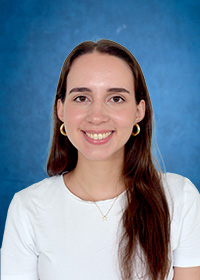 I grew up in Nicaragua, and after high school, I continued my studies at New York University. There, I pursued a degree in Communication Sciences and Disorders with a minor in Child and Adolescent Mental Health Studies. Throughout my time at NYU, I worked as a research assistant, contributing to studies centered around child language development, fluency disorders, and autism spectrum disorder. Upon graduation, I won the academic excellence award. Additionally, I was selected as the Departmental Banner Bearer, a distinction granted to a student who exemplifies leadership, service, and academic excellence. It is worth noting that these awards are given only to one individual per major.
I personally like inquiry-based learning methodology because it increases student engagement, improves critical thinking skills, enhances problem-solving abilities, encourages collaborative learning, and aids in the development of life-long learning skills.
This upcoming school year I will be joining the inclusion team as an inclusion leader.