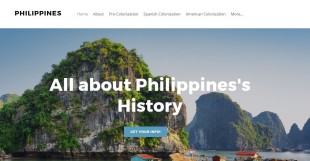 Students in Modern World History class studied imperialism. The period in time when Western powers in need of raw material seized and colonized Africa and some areas of Asia. They saw Africa as a source for raw material and a market for their industrialized goods.
Students then worked in pairs and chose a country that had been colonized or affected by imperialistic western power during the 19th century. They had the opportunity to research the conditions of their chosen country before and during imperialism, decolonization, and current events. They learned a lot about the past and present of specific countries that were mostly located in Africa and Asia. Students had the option to choose how to present their research to their fellow classmates. Most of them chose to create a website to publish their findings.
For their websites students used Weebly, a platform to create eye catching websites easily with a drag and drop system.
Student Samples:
Teacher's Experience:
As a teacher, once I had the project ready, its pretty simple to give feedback on research and the work students have already conducted. Having the project explained step by step allows students the autonomy to approach the project in the way that they see fit.  Students struggle at first to research and read all the information they can find.  But by the end of the project, I can see that students have learned a significant amount of information about imperialism and imperialism with regards to their specific chosen country.  Not only does this allow students to see how imperialism was carried out, but also the role of imperialism in creating disadvantaged societies and the struggles these countries faced during and after decolonization.